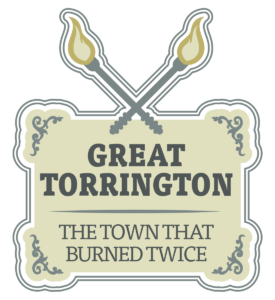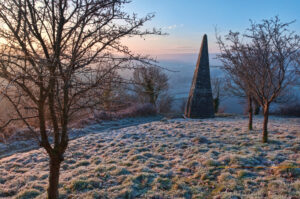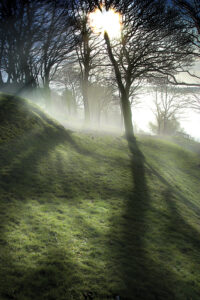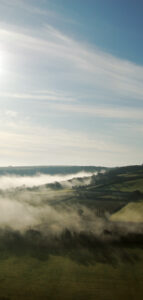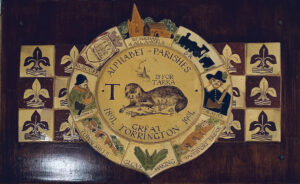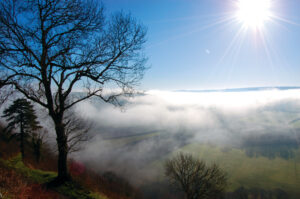 This website has been designed to partner the Heritage Trail leaflets (available across the region for FREE) and expands on the historical information about Torrington and its surrounding areas, as set out in the timeline.
Please note that the information boards alluded within the Trail map are not being installed until Coronavirus/lockdown restrictions are lifted – but QR stickers will be found in their places.
Aimed as a heritage hub space for the community and visitors, we have collated links to national records to take you further on your heritage journey. Use the timeline to explore in more detail, each period in Torrington's history and at the bottom of each page will be relevant links and also where possible we have added teaching resources for both home schooling and various key stage topics.
Did you know that the government have made all national records from the 'National Heritage List' digital and searchable online? The National Heritage List covers all Listed buildings (Grade II, II* and Grade I) and scheduled monuments, registered battlefields and registered parks and gardens in England, with a searchable map option or searchable text box option.
For a Devon specific approach to searching for information, Devon Country Council has a searchable map with layers you can turn on and off for 'heritage', 'environment', 'rights of way' and 'public access', 'landscape classifications' etc. In the heritage/history section you can explore a map view of scheduled monuments and protected landscapes as well as the Historic Environment Record (HER) which is a local county administered list of site of interest which are not designated as monuments and which also includes an 'archaeological events' tab which contains information about excavations and archaeological work.
Please note that there are many links to external websites within these Heritage Trail pages. While every care has been taken to provide these to you in good faith we cannot guarantee that these external websites are free of virus/malware/etc. In the event of problems please contact the respective website owner.