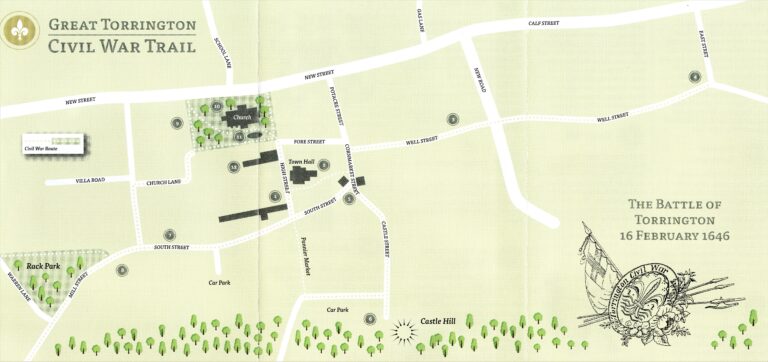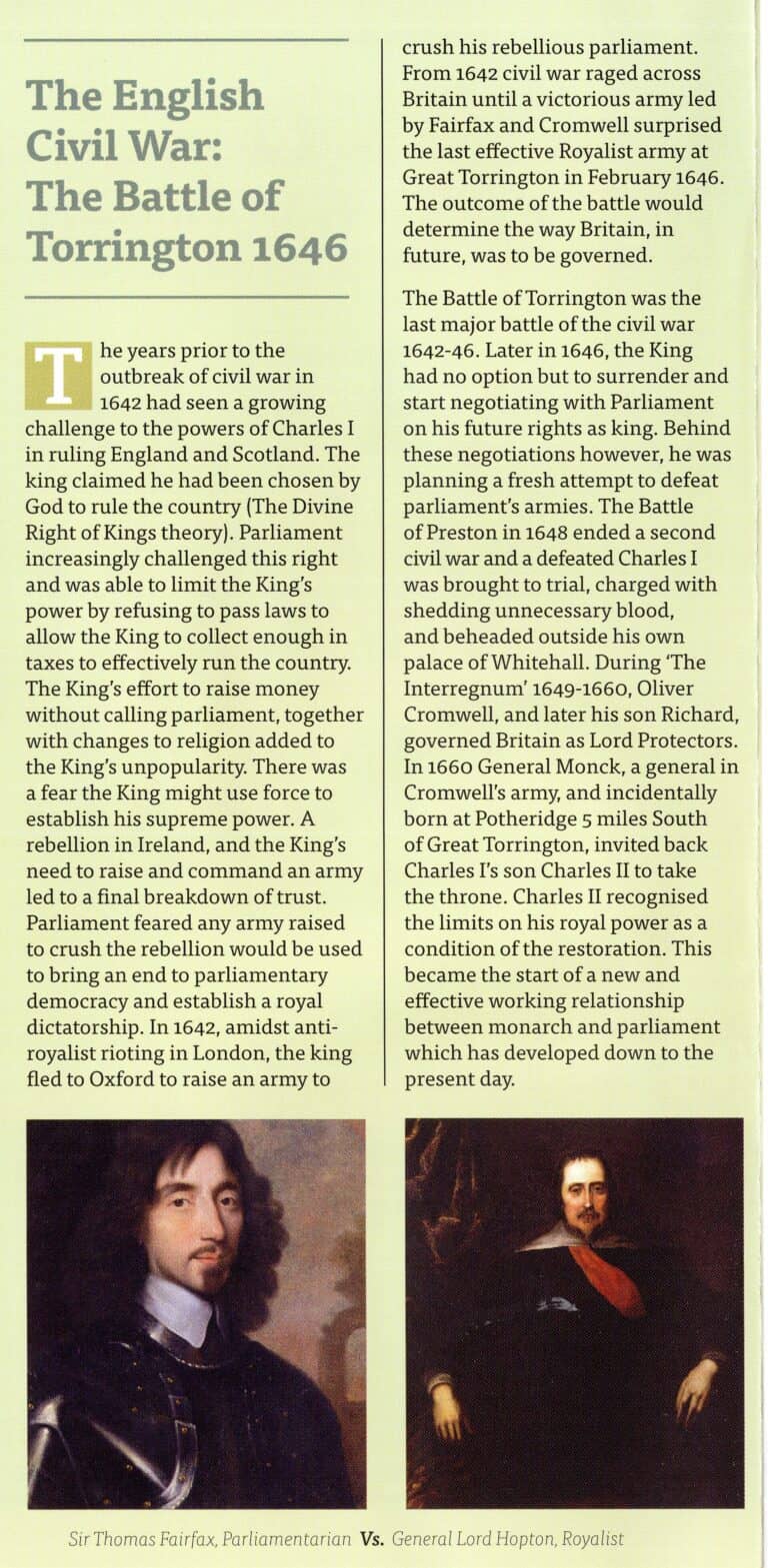 The Trail  route has Red Disc indicators attached to the places indicated – see image above :
The Trail maps are available FREE from retail establishments across the town – please feel free to pick one up and enJoy the route.
A brief guide to the Trail:
Start the Civil War Trail in the Square at The Black Horse Inn, discovering the local tradition of Lord Hopton basing his headquarters there.
Turning to the Town Hall, learn how the parliamentarian soldiers were rallied and find out more about the location of the market in The Shambles just behind the building.
Moving to Well Street, learn about the bloodiest of battles and the pubs around the town in the 17th century.
Wandering to Castle Hill, learn about the final troop of the King's Army to leave the town.
On Mill Street, find out about the Royalist army's retreat over Taddiport Bridge as they fled towards Cornwall.
In the church yard and around the St. Michael and All Angels Church, discover the house which was destroyed when the gunpowder arsenal exploded on 16th February 1646. Learn about the burial mound near the entrance to the Church.
Then back to the Square for the approximate location of a Bull Ring!
Below is a representation of what may have possibly occurred during the fateful Battle night: